So you want to write your first pattern… But you have no idea where to start! That's totally normal. The first thing to know is that it's not nearly as hard as it may sound or feel.
Most pattern designers start out simply by writing up those silly steps that they think no one will be interested in and then BAM! They've made hundreds of sales.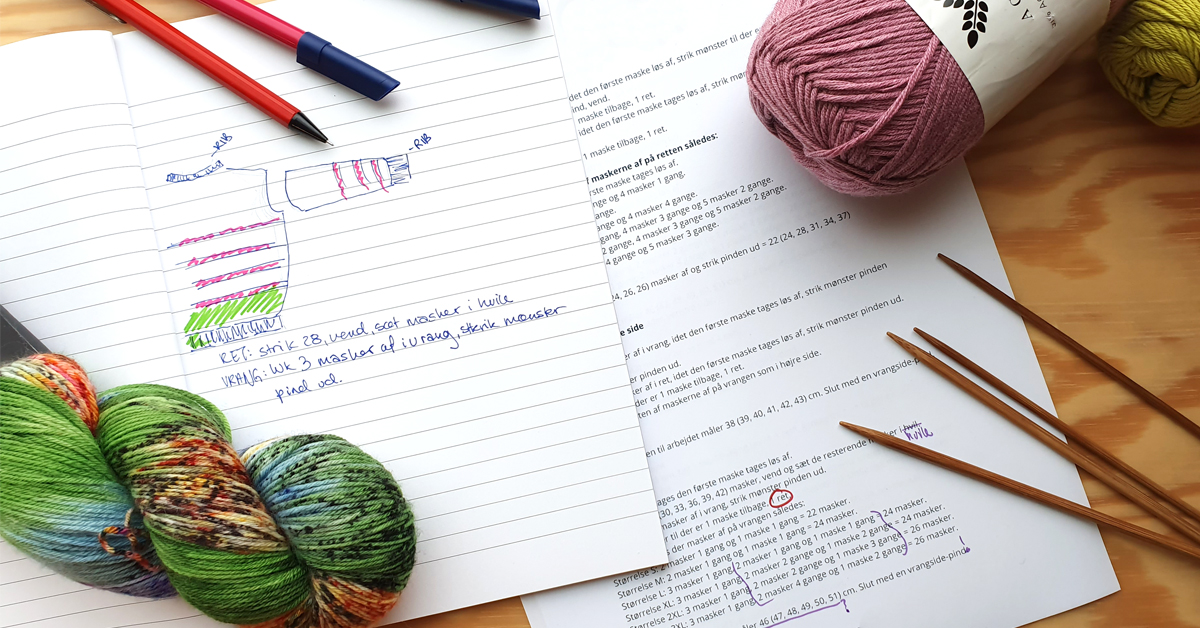 If you find yourself creating all kinds of designs that people are interested in, you are totally ready to create and sell a pattern: it just takes putting pen to paper (or keyboard to computer)!
Even if you aren't keen on selling your pattern, it can still be helpful to keep a more permanent place for your designs so that you can revisit them time and time again.
Let's dive right into how to create your very first pattern!
What should you include in a pattern
A great first step to writing your first pattern is to have a look at another pattern. Hobbii has heaps of free patterns available that you can check out to see how they construct them.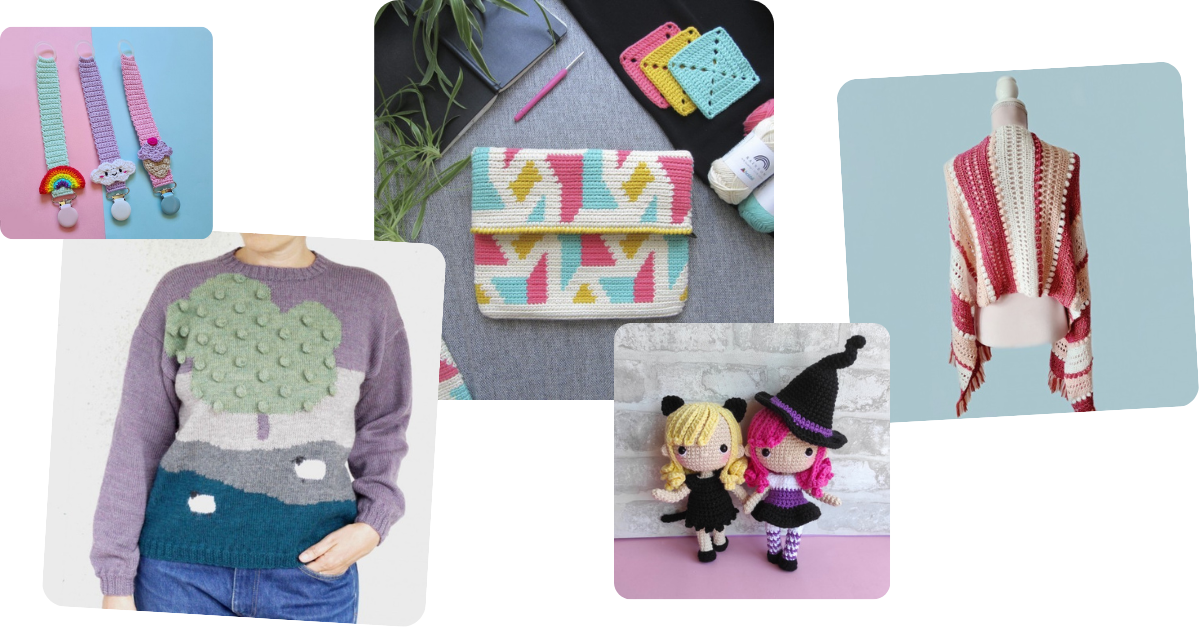 From left to right 👆 1. Kawaii Baby Pacifier Clips, 2. Sheepy Sweater, 3. Estelle Bag, 4. The Sister Ada and Kat in Halloween costumes and 5. Pixie Shawl. All of these are free to download on our site.
You may also want to have a look at your very favorite pattern and ask yourself, "why do I love this so much? What made it easier to work with? What do I wish other patterns would do that this one does?"
In general, though, these are some of the key items that I would recommend including in your pattern.
Materials — what will someone need to complete your pattern? Which yarn? Any accessories? What size hook or needles?
Gauge — even if you never use it yourself, other readers will appreciate having a gauge so they understand if they're on the right track! Usually it's whatever makes up 4"x4"
Read more about gauge here
Notes — anything about how your rounds repeat, if chains count as a stitch in your crochet pattern, or even what level the pattern is can go here
Abbreviations — If you're making a crochet pattern - do you write in US terms or UK terms? Is there a particular way that you abbreviate a certain stitch or technique? Help your readers decipher your writing here
Instructions — this is the obvious bit! How do you create your pattern? Feel free to write your instructions in sections or a way that makes them as understandable as possible. Sometimes designers will add notes where it's more complex to make it easy to learn!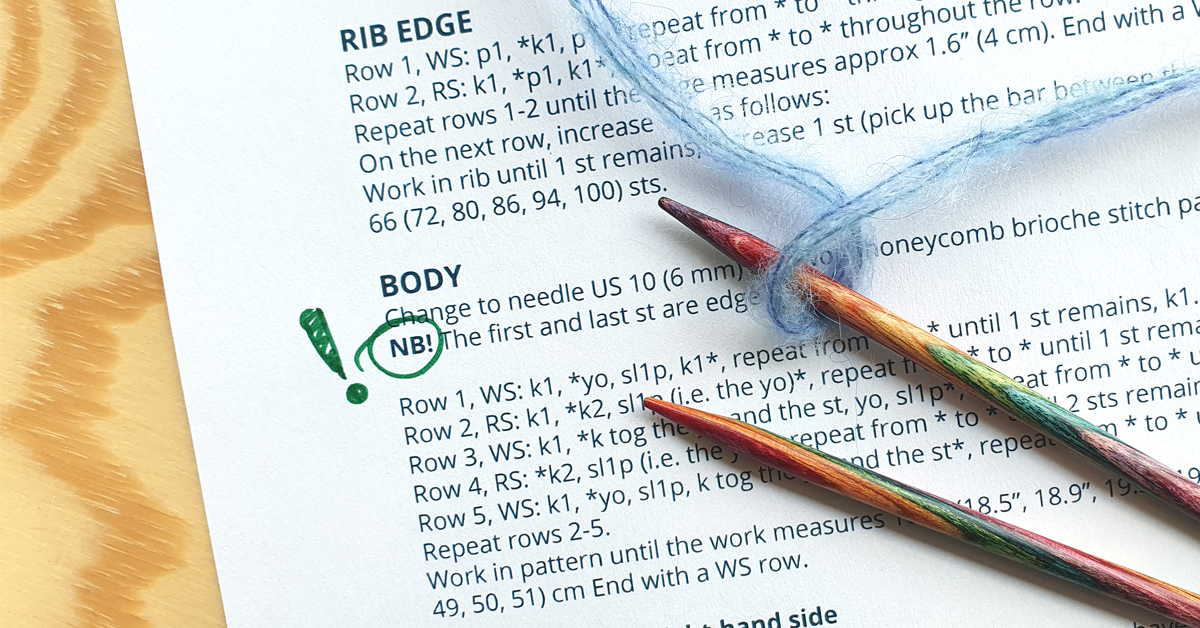 Photos — it is really powerful to include photos, especially if you're targeting beginners with your pattern. It helps your readers to understand if they're on the right track or if something has gone terribly wrong. It can also help when you're trying to explain a concept that's a bit more difficult to explain with words, but simpler to show in a picture
Ways to get in touch — don't forget to help your customers get in touch with you! Sometimes, you'll get someone who doesn't quite understand your pattern or needs a little extra help. Leave your email, Instagram handle, or Etsy link—whatever is the best way to get in touch
How to create an extra special pattern
The difference between a good and a great pattern comes down to the little ways you try to make your readers' lives easier!
A general way to make a pattern extra special is to make sure the design makes sense and is really beautiful. This can include having a cover image or a little blurb on why your pattern was created in the first place. It can also mean going above and beyond for your pattern experience. Here are some examples of how to do that:
Keep the photos on a single page
Many pattern customers will want to print their patterns. Having the photos on one page (but labeled with the row they are citing) help to keep the pattern printer-friendly. This will be really appreciated by your customers.
Get translations made
This is something I'm still working on, myself! But having translations available can help you break into new markets and also make a wider range of customers happy. Some popular languages to start with are English, French, Dutch, Danish, German, and Spanish. Of course, there are plenty of other languages to translate into, but these can be a great place to start!
Include clickable links
Describing a special stitch? Link to a video! Want to get in touch? Link to your Instagram! Using clickable links within your pattern make for a great user experience and will help people to navigate their needs. If you have a social media presence, it can also be a really easy way to boost your follower count.
Create instructional videos
Whether you use YouTube or link to your Instagram, videos can be a great way to keep customers coming back! When working on patterns for beginners, this can really help develop loyalty to your shop or brand because it's so helpful in those first few months to have the extra support of a video!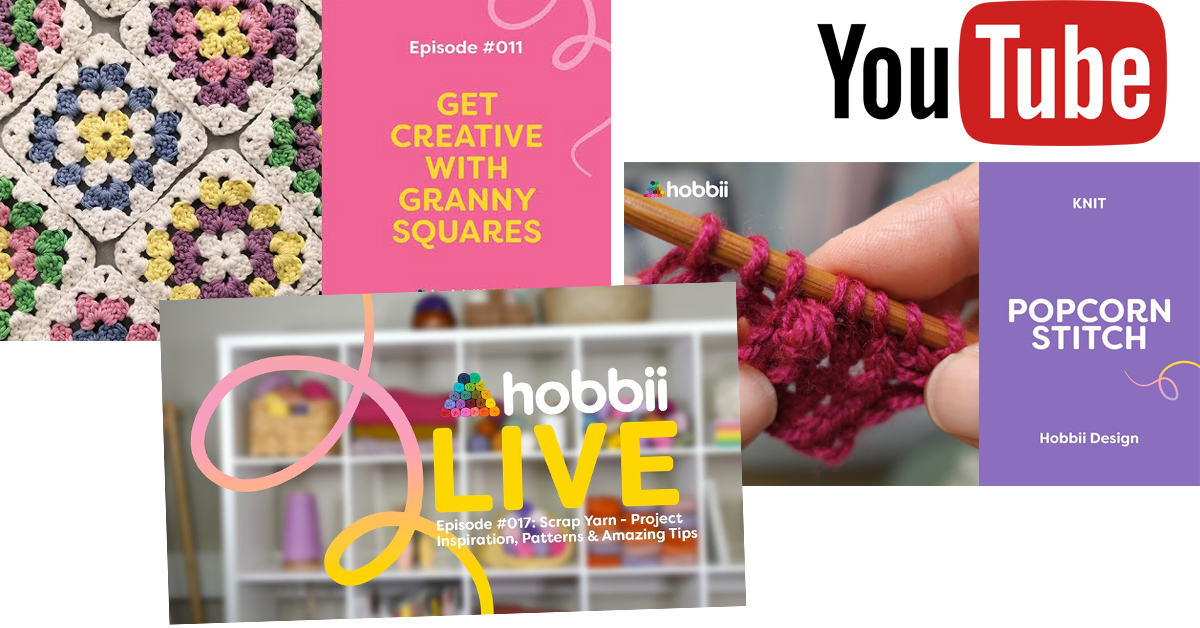 How to start selling patterns
So now that you've written your first pattern, you may wonder how to start selling it. It's never as hard as you think to get started! You'll have mainly two steps:
Choose a marketplace
There are heaps of marketplaces you can sell your patterns on. Ravelry and Etsy are two of the most popular. You can also create an online website with a shop (sometimes this is better for ensuring that the cut taken from your sale is lower).
It's typically an industry standard to have at least an Etsy or Ravelry. They are great marketplaces to make your pattern discoverable. That said, they aren't the easiest platforms in terms of how they treat sellers. So just make sure to be patient! It's also important to make it clear no matter where you're selling that it's a pattern and not a physical product.
Market your pattern
How do you want your customers to find you? It may be helpful to have an Instagram, Pinterest, or TikTok. It could also be helpful to have your own website so that you can get some traffic from search engines.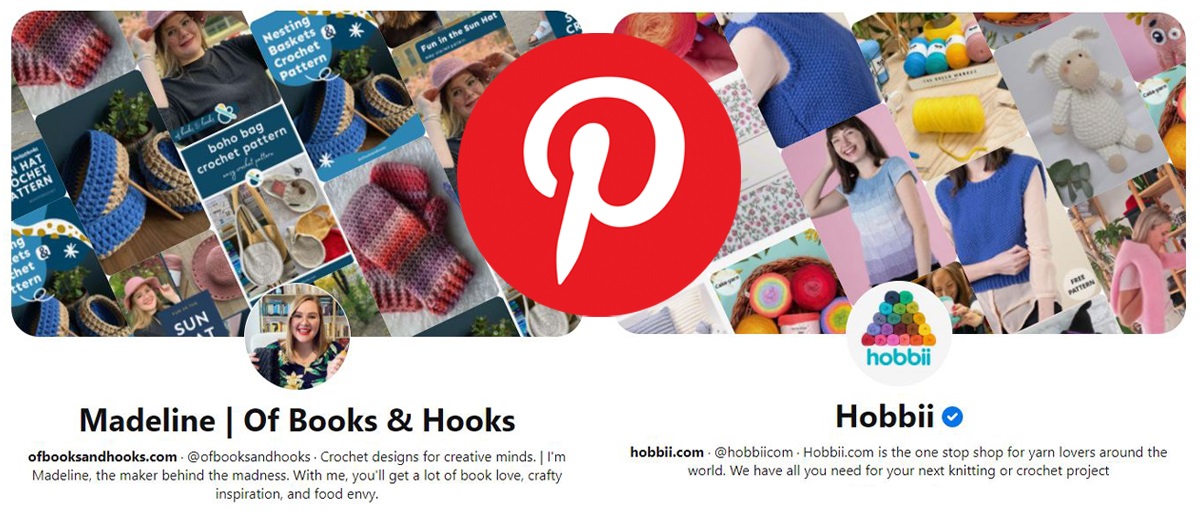 You can check out Hobbii's Pinterest profile here and the Of Books & Hooks profile here.
At the moment, Reels on Instagram or TikTok videos are incredibly powerful ways to market your product. But you can also use YouTube videos, Instagram photos, or blog writing as ways of marketing your brand.
The hardest part is taking the first step!
I hope that you found this article useful. Remember that the hardest thing you'll ever do is take that very first step, and then it usually all falls into place. Please do get in touch if you need any support or follow me on Instagram on @ofbooksandhooks.
---
Madeline from @ofbooksandhooks is a crafter who loves pairing her two passions: crochet and books! You can see her latest work on her Instagram, and find her patterns on Etsy.