We LOVE happy customers! So, we've started a membership club that will make your time in our yarn universe even easier, fun and full of perks! 🤩
You can become a Hobbii Plus member for $8.99 / month, which will give you heaps and heaps of advantages and gifts. There's no commitment - you are free to subscribe and unsubscribe as you please on a monthly basis.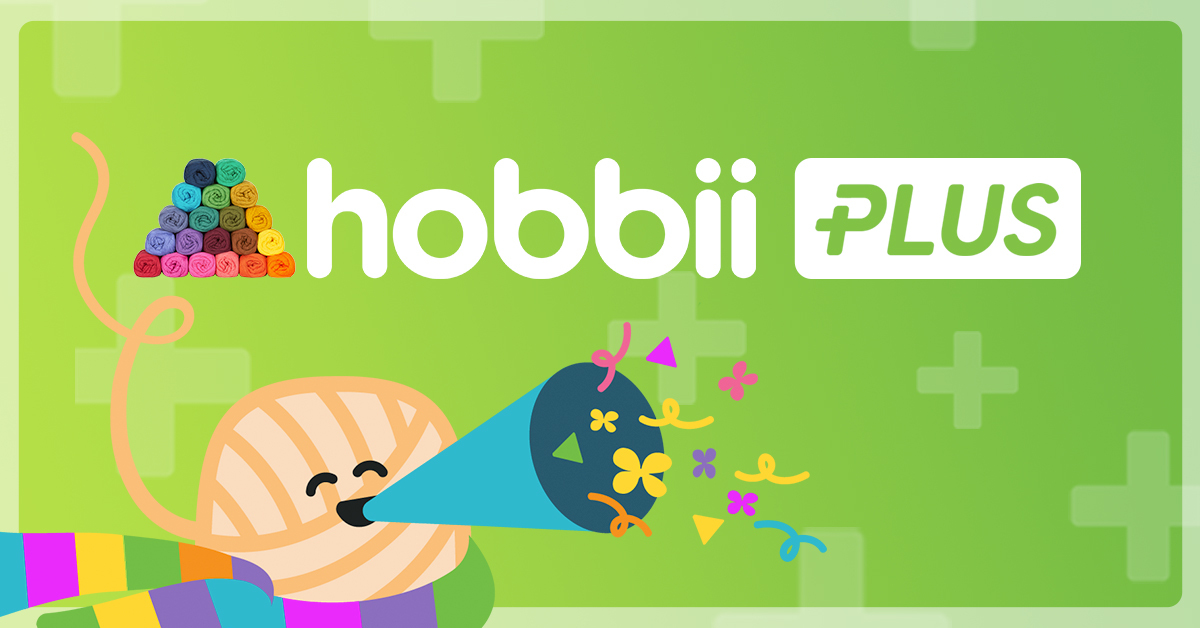 Read more about what you get as a Hobbii Plus member:

Twice as many points when you shop on our site
As a Hobbii Plus member, you'll receive at least 40 points for every $1.00 you spend on our site. That's double the points you receive as a My Hobbii member! All your points can be spent in our point shop filled with exclusive products.
We have soft yarns, colourful accessories and even practical notebooks and bags to make knitting and crocheting a breeze. Check out all the lovely products in the shop. I'm a big fan of the stitch markers 😍
A guaranteed 10% discount on all products
You'll get a 10% discount on any product that isn't already on sale. In other words, you'll never pay full price for any of our products as long as you're a Hobbii Plus member 💰 We'll even add the discount automatically when you check out, so all you have to do is log in. Easy peasy!
A daily "Plus Deal"
Yes, as a Hobbii Plus member you'll get a special discount on one of our products EVERY SINGLE DAY 🔥 The deal is only available to Hobbii Plus members and can be redeemed on our site within the next 24 hours, only to be replaced by another cool deal the day after.
Weekly scratch cards
You'll receive a free scratch card every Monday on which you can win up to 25.000 points to use in our point shop! The points will be added directly into your account so you can shop lovely products right away 😍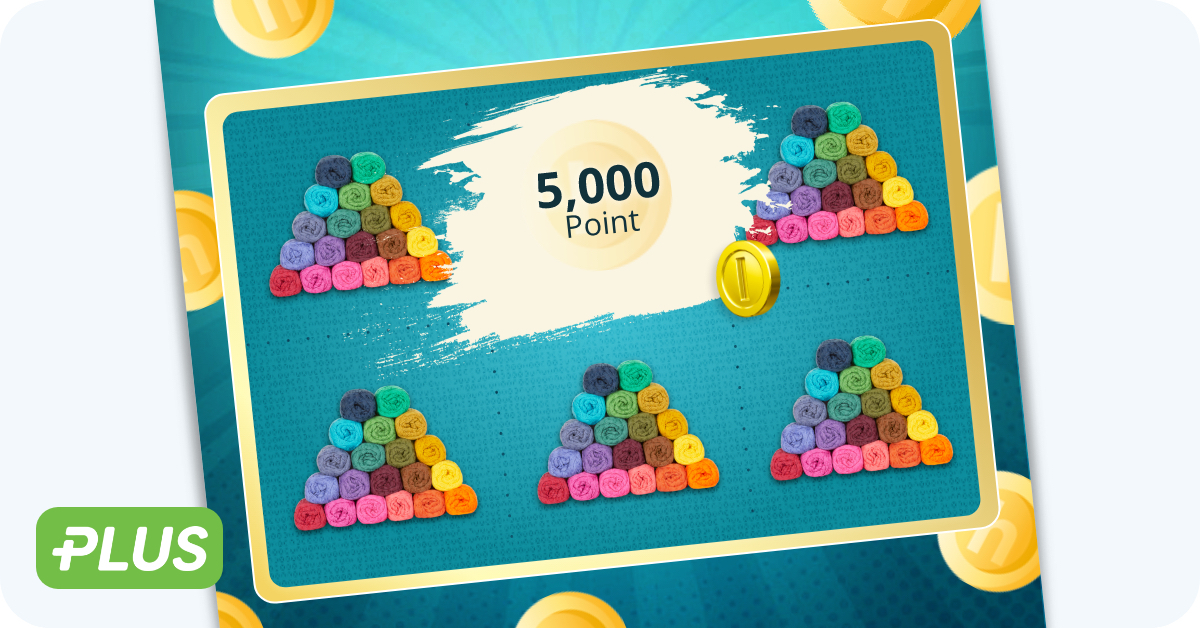 A free gift and extra candy with every order
We can't help but spoil you! So with every order you make, we'll slip an extra gift and extra candy into your parcel. Sweet, right? 🍬
Free Plus Patterns
Have you seen the exclusive paid patterns on our website? As a Hobbii Plus member, you can download up to 3 Plus Patterns for FREE every month. We already have a bunch of amazing patterns made by skilled pattern makers - and there are even more on the way 🏃‍♀️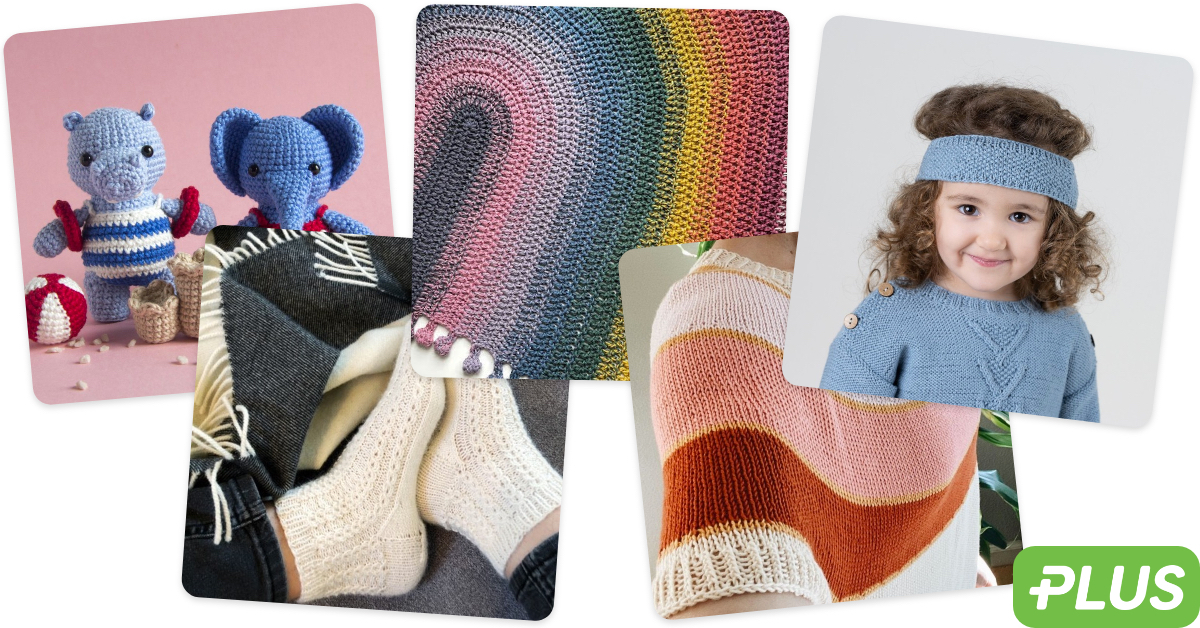 Monthly point bonuses
We seriously can't stop! Apart from earning points through purchases and any winnings from the scratch cards, you'll also receive extra free points every month simply for being a member.
The amount of bonus points you receive will increase for every consecutive month of membership going up to 1.000 points monthly!
Early Bird access
We have new sales, deals, yarns and events popping up regularly. With a Hobbii Plus membership you'll gain early access to all of these through our special Hobbii Plus newsletter. Ready to get your hands on that brand new deal before everyone else? ✨
Apart from these perks…
… you'll of course also get access to the My Hobbii perks, including easy order tracking, detailed order overviews, a faster checkout solution as well as an online wish list to remind you of the products you'd like to pick up in the future.
Read more about the My Hobbii perks here.
Exclusive patterns, gifts, discounts, points and many other perks await you!
You can click here to sign up or read more about the awesome perks that Hobbii Plus has to offer. We can't wait to show you your first Plus Deal 🤩
Please don't hesitate to reach out if you have any questions about Hobbii Plus, or anything else Hobbii related. We can be reached at support@hobbii.com and we'll be more than happy to help you out! 🙋‍♀️