Blow yarn is such a unique type of yarn that just HAS to be experienced! Read on to find out more about blow yarn and why our very own blow yarn, Divina, is such a treat to work with.


So, what is blow yarn?
Blow yarn is named aptly by the process in which it is produced. Most yarns are created by spinning fibres together into a long strand. The process of creating blow yarn is quite different.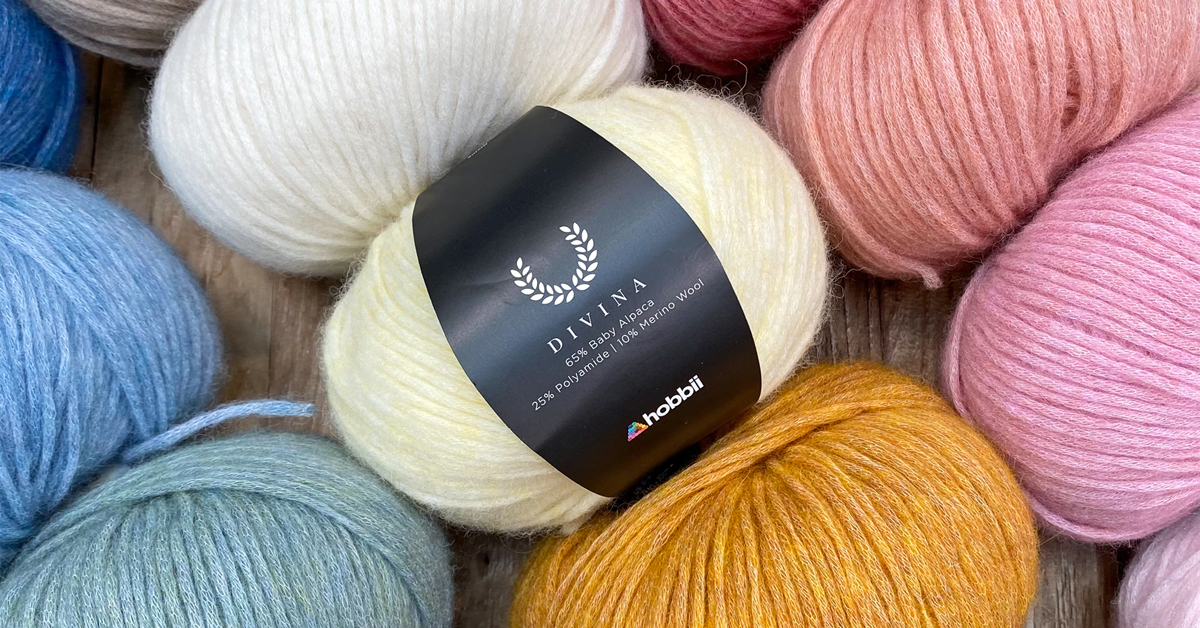 Check out the gorgeous blow yarn, Divina 👆 It can be purchased right here.
It starts with a very fine mesh tube, typically made of polyamide. Loose fibres, often wool or alpaca, are blown into the mesh tube. The fibres end up "trapped" within the mesh tube, creating the bulk of the yarn, while the fibres' ends stick out of the mesh tube, creating a fluffy aura.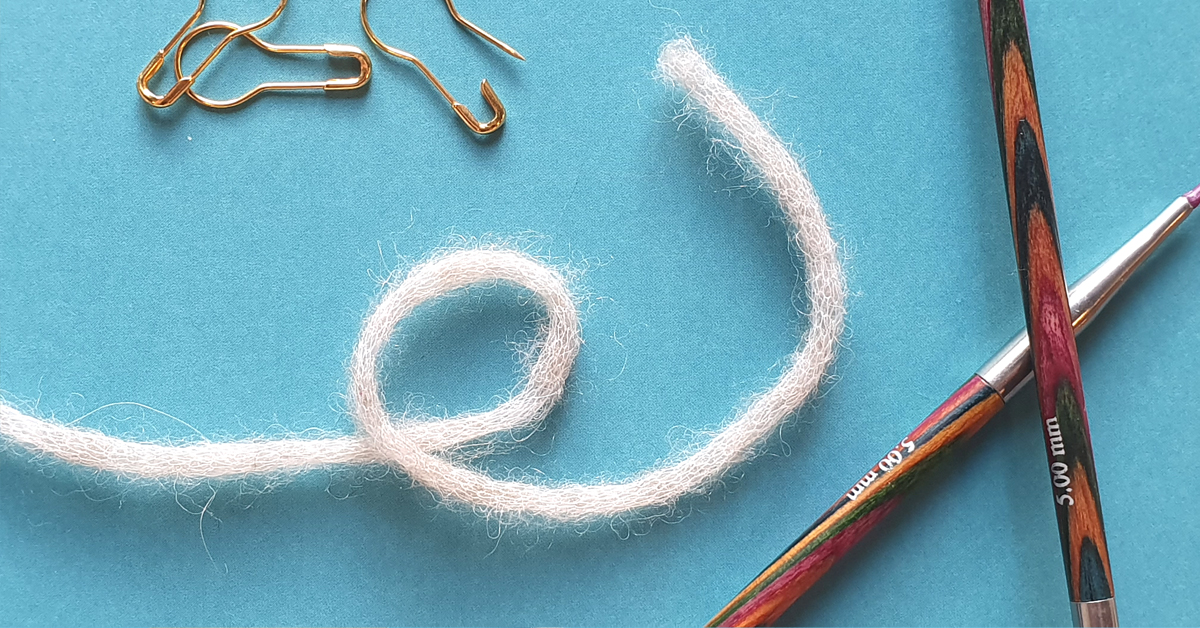 A close-up of Divina 👆 You may notice the mesh tube which is the heart of the yarn and lots of fibres sticking out, which gives the yarn its fluffy aura.
Divina's combination of bulky centre and fluffy aura gives it a special squishy feel and lightness. In fact, grabbing a skein of Divina for the first time left me almost perplexed by it's weight - or lack thereof.
The airy but bulky texture also gives it a special warmth, perfect in colder seasons, especially for clothes meant for layering, like a sweater or cardigan.
The yarn works best with simple patterns that are less "knotty". As such, this yarn works very well when knit, as opposed to crocheting. However, it can work well when crocheted with simple, airy stitches, such as back loop double crochets.
Divina has a gauge of 14-16 stitches, 24 rows to 10 cm/4" and we recommend using needles in sizes 4 mm (US 6) - 5.5 mm (US 9) and hook size 5.5 mm (US 9/I).
Looking for a bit of sparkle? Check out Metallico and Metallico Fine! Same production method, but with a shiny mesh tube that takes blow yarn to a whole new level!


Want to get cracking with blow yarn?
Then I recommend the beautiful Ridgeline Duster Cardigan pattern created by Chantal - also known as Knitatude.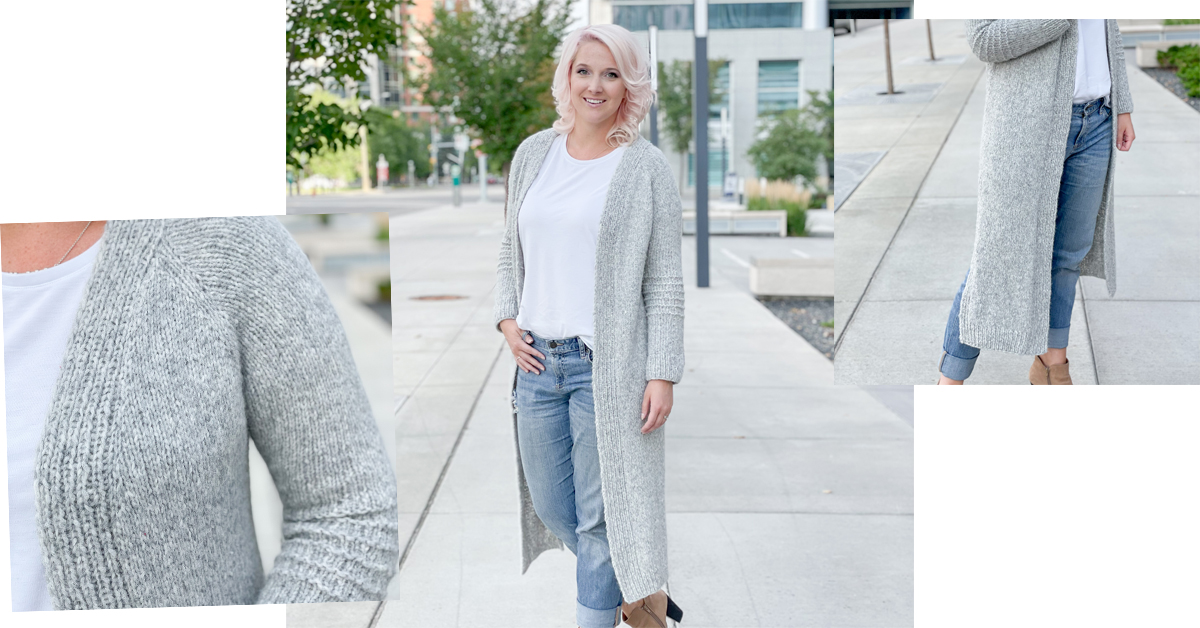 Knitatude is one of our most popular collaborators and a true expert in designing knitwear with beautiful cuts and drape. One of her newest patterns is the gorgeous Ridgeline Duster Cardigan, created with Divina.
The cardigan features eye-catching details such as ridges around the elbows and a long split hem.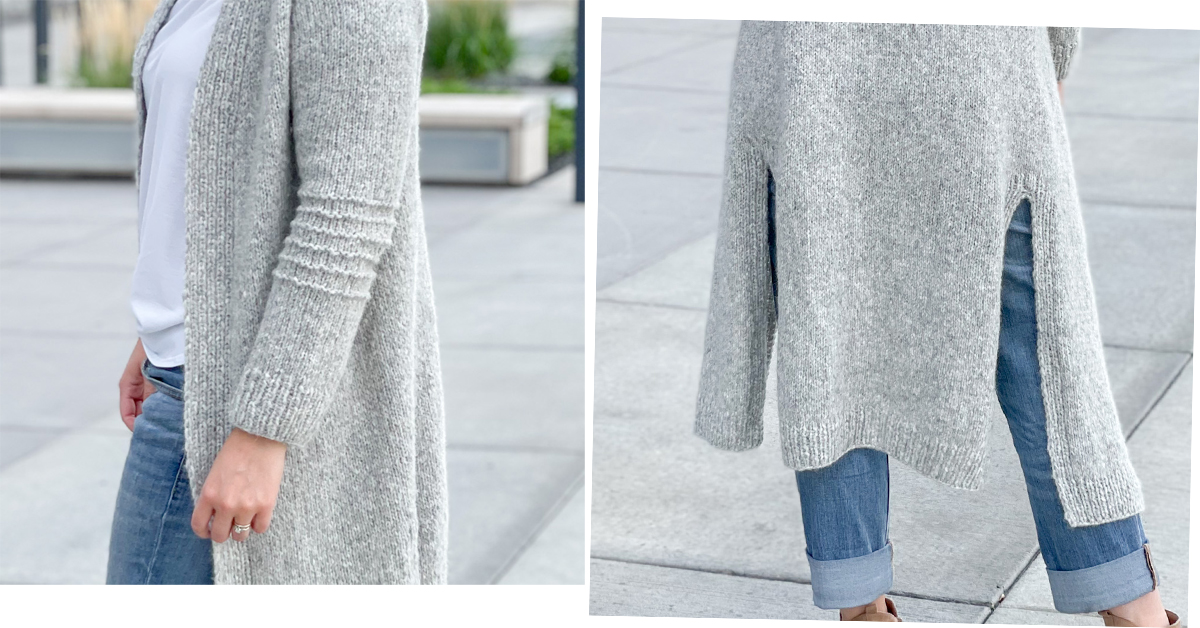 "I love how this cardigan can be casual, but also really elegant. I personally am a casual type of person first, so I love pairing it with ripped jeans, some converse sneakers and a basic tee tucked in at the waist! Maybe some shorty boot heels to take it to the next level!" - Knitatude
The pattern is cleverly designed as a top down knit where the neckline is created simultaneously with the body. No need to pick up 1001 stitches here! 🎉 In fact, this pattern is quite simplistic in its construction.
"Knitatude is all about beginner-friendly garment patterns. I love simple and classic textures that create clean lines and effortless wearables. When I first learned how to knit, I wanted to make my own sweaters but was too intimidated, so all my patterns are focused with a newbie in mind. To me, making your first sweater shouldn't be terrifying!" - Knitatude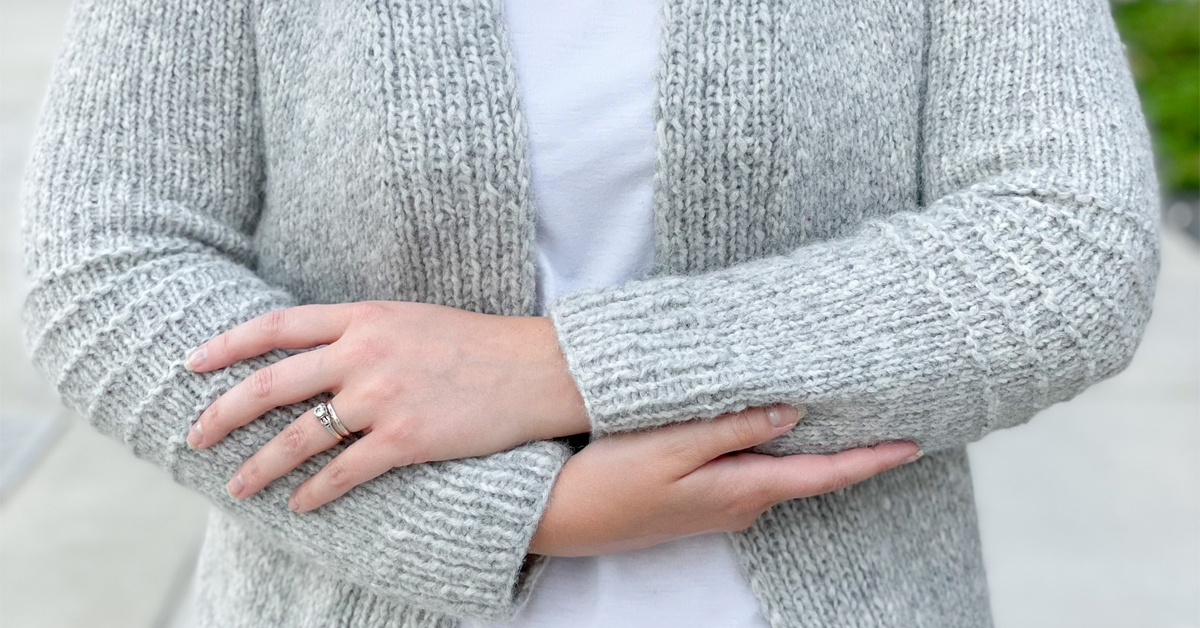 The recommended yarn for this cardigan is Divina.
"Since this pattern is so long, Divina was perfect because it doesn't weigh it down! Meaning it won't grow with gravity. It also has the cutest yarn halo that makes this piece that much cozier. The drape is unreal, and the softness is unmatched!" - Knitatude
Knitatude has used the colour Cloudy Gray (03), a sleek tone that is easy to combine with other colours in your wardrobe.
Divina comes in lots of colours though, so you have plenty of options to pick from.
Apart from the classic crisp white to jet black, Divina comes in yellows, greens and many reds and blues. In fact there's entirely 7 shades of blue to pick from. From deep navy to sky blue and lovely aquamarines in between.

Ready to get started on your blow yarn adventure?
The Ridgeline Duster Cardigan pattern is currently exclusive to Hobbii and can be purchased here for $7.50. All proceeds from the pattern go directly to Knitatude!
Want to support more talented, hardworking pattern designers like Knitatude? Check out our many other paid patterns here!
On the same page, you'll also find the materials needed to make this amazing cardigan. Remember to pick the preferred size from the drop down menu, then simply click "add all to cart". Easy peasy, right?
Oh, and in case you haven't checked the pattern out yet - it is quite size inclusive, with sizes ranging from XS to 5XL ❤
Make your work easier
Joining skeins of blow yarn can be a bit tricky. First of all, blow yarns' amazing chunkiness can give some pretty large knots if you're joining multiple skeins. Furthermore, cutting the blow yarn can give the mesh tube a raw edge that has a tendency to unravel if not secured.
You can avoid all of that by using the russian join method. The method functions by taking the end and "sewing" it into itself, which protects it from unravelling - completely without the use of knots. HOW TO 👇
1️⃣ One strand is threaded through a needle and worked through the center of the working strand.
2️⃣ Work the needle through at least 5 cm (2") of the yarn end. You should now have a loop.
3️⃣ Now thread the other yarn end, feed it through the loop you just made and insert the needle into the center of the working strand and do the same with this strand as you did with the first in step two. You should now have 2 connected loops.
4️⃣ Now you just pull on the ends to tighten the loops and trim the excess ✂️

Want to know more about Knitatude?
Hi, I'm Chantal and I'm the purple-haired, potty-mouth knit designer behind Knitatude. I started knitting back in 2012 and fell in love with designing knitwear and garments back in 2016. I love simple and classic stitches and love creating with my hands. I live in Calgary, Canada - so it's freezing for the majority of the year - with my husband, two weiner dogs and stash of yarn. - Knitatude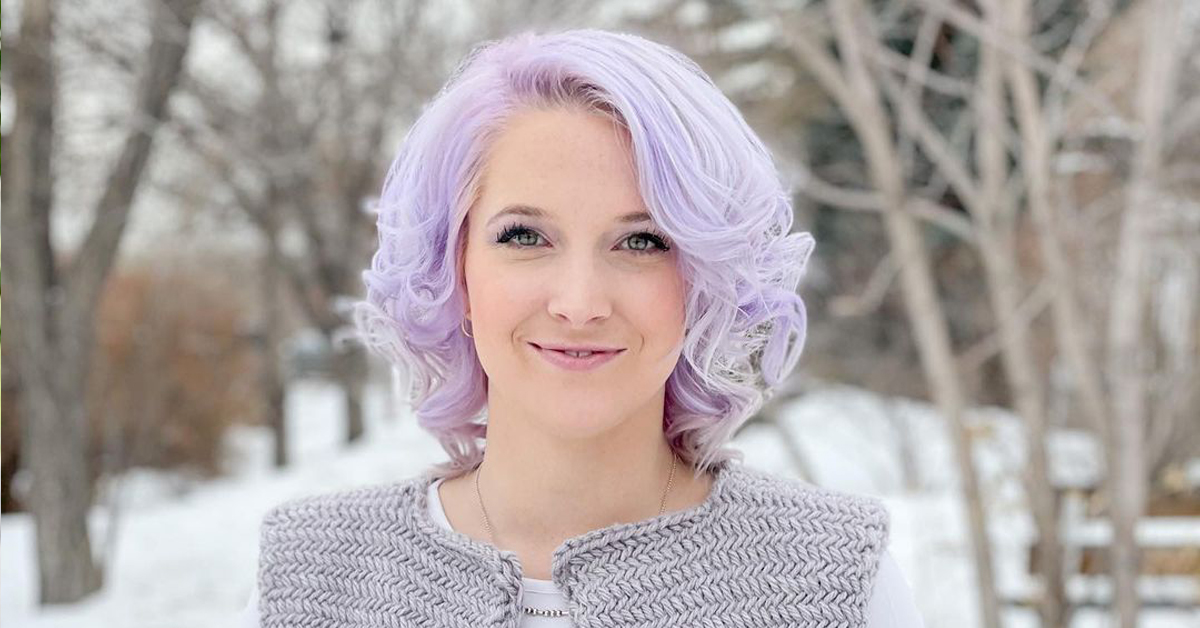 Check out Knitatude's Instagram to learn more about her and her awesome designs.
What colour Divina would you like to knit the Ridgeline Duster Cardigan with? Let us know in the comments below 👇