Faux fur yarn is available in many shapes and colors, but they all have the same thing in common; they can be tricky to work with. To say it like it is; faux fur yarn is not a beginners' yarn. But if you are up to a challenge, then you should definitely try it. And don't worry... we are talking about faux fur yarn, this means there were no animals harmed. All these super soft yarns are made from polyester ;)
Go Handmade have made the most gorgeous faux fur yarns imaginable, available in four different qualities: Curly, Couture, Fur Lux and Teddy. The first three yarns are even washable up to 40 degrees (104 degrees fahrenheit).
Now, you might think "what can I make with faux fur yarn?". But this kind of yarn is actually much more versatile than you may think. For example, you can make the prettiest garments, looking almost like real fur. But if you are more into cuddly toys, then faux fur yarn can give your project a more authentic look.

But what can you do to make it easier working with faux fur yarn?
1. The stitches are difficult to see …
The reason why faux fur yarn isn't really handy for beginners, is that the stitches are almost invisible. However, you can more a less feel where the stitches are. You can feel a small dent to the left of the needle/last worked stitch (if you are right-handed). If nothing really works, then don't worry about it. If the stitches are invisible, then the errors are as well, so just go for it! Everything will be alright ;)
2. Combine with another yarn
If you want to keep track of the stitches to make sure you worked the right number, then you may combine the faux fur yarn with another and thinner yarn. This makes the stitches easier to see. This is a great solution when making toys or amigurumi (as it's also known as). Is the amigurumi only for decoration, then a combination with Soft from Go Handmade is an excellent idea. But if it's for a child and it should also be washed from time to time, then a combination with Rainbow Mercerized is a great choice. It's strong and has a beautiful shine.
3. Working from the right or the wrong side?
If you've tried working amigurumi in faux fur yarn, then you may have noticed that the fur comes out on the wrong side instead of the right side. The reason is, that the hairs are pulled through to the back side, when the stitch is worked. Usually, you work from the right side, but when working with faux fur yarn, you can also turn the project inside out when finished, showing the wrong side, and nobody will notice. Again, faux fur yarn hides everything – also the wrong side.
Tine, our skilled crochet designer, has made the cutest sheeps in Go Handmade Curly-yarn. They definitely will win a lot of children's hearts.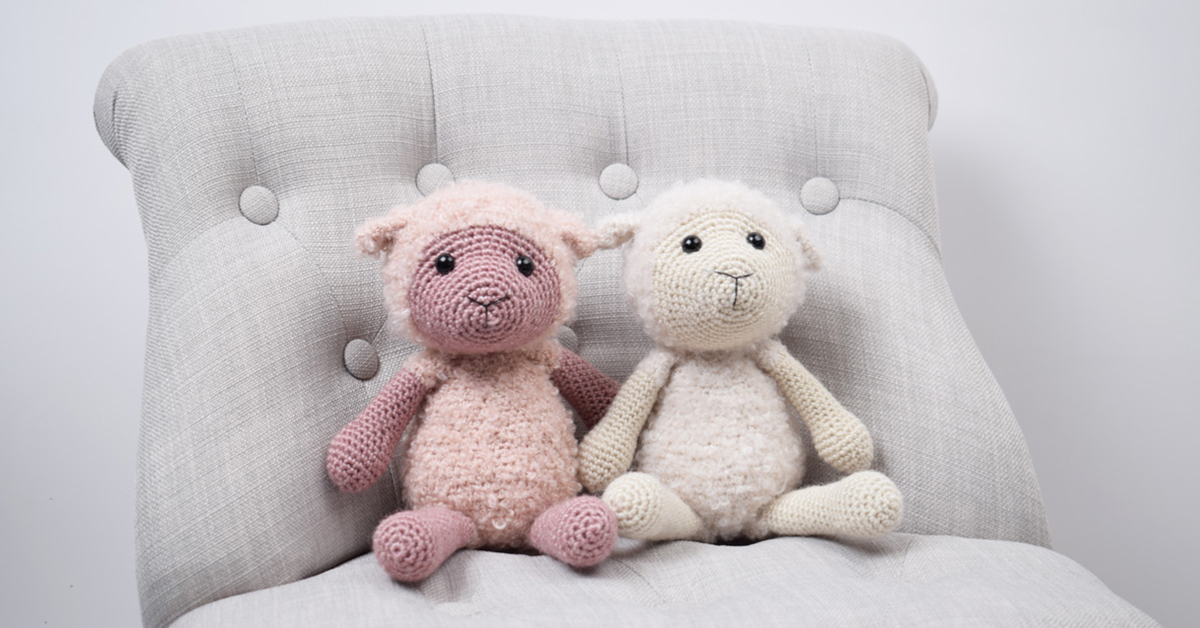 4. Use a brush
It may sound a bit strange; to brush your yarn. But to get the absolute top result when making toys in faux fur yarn, we recommend that you give the finished project a good brush. This makes the fur prettier and smoother.
5. Knitwear in faux fur yarn
If you a knitter, then faux fur yarn is also a great possibility. It's easier to knit in faux fur yarn, as the stitches are always visible, when on the needle. I had a chat with our knitwear designers. They've created a gorgeous headband in Fur Lux, and they told me, that if you work in stockinette stitch, the garment gets a kind of a "chopped" look. This happens because the hair in the yarn all have the same length. This can be solved by working in garter stitch and provides the garment with a more natural look.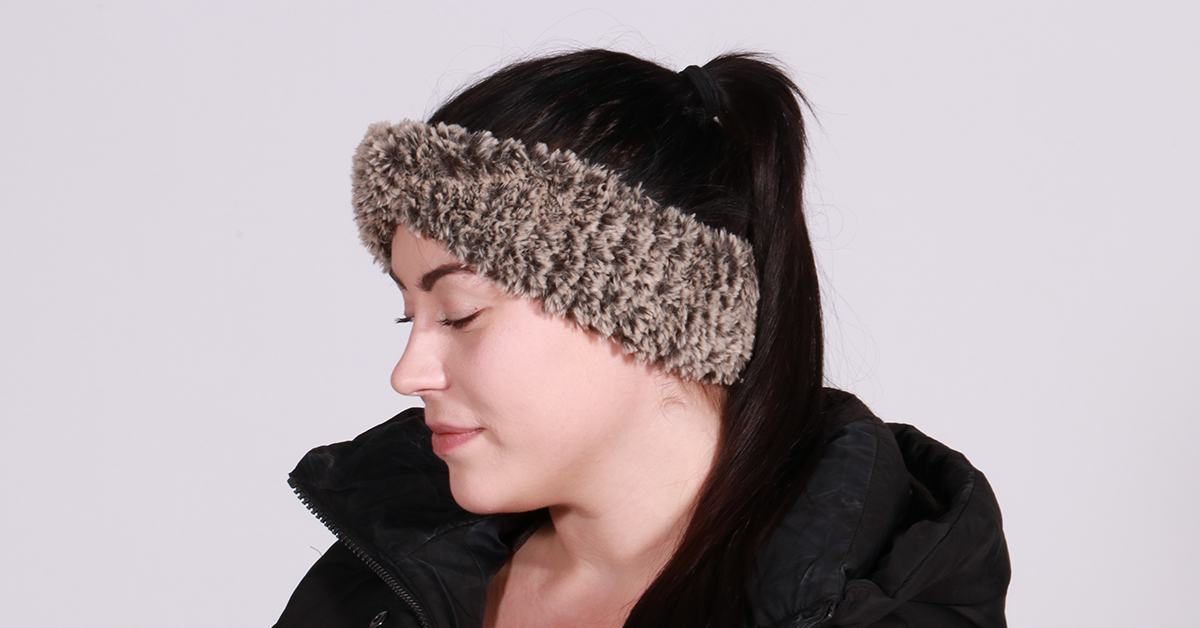 I hope this blog post has inspired you to take on these exciting yarns and given you some handy tricks to solve any problems you may encounter.
Have fun!
Lots of love,
Eva from Hobbii