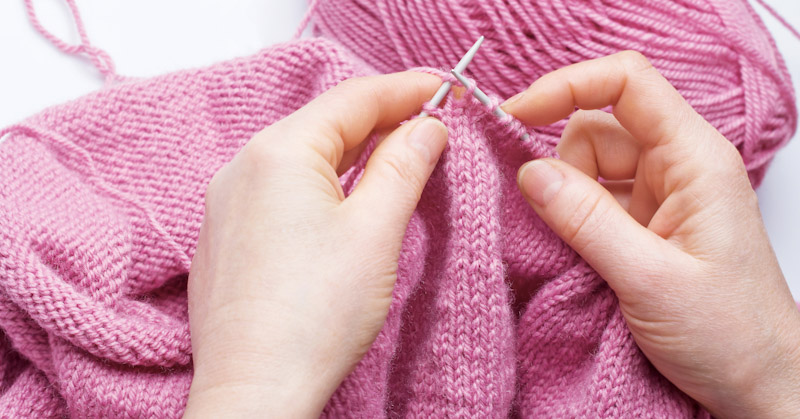 I love to knit, but sometimes I get frustrated when things don't work quite right. Does that ever happen to you too? The worst is when you have to solve the same problem over and over again! Either I end up just giving up or use a lot more time than I originally planned. That's why I have chosen 4 of my favorite tips that can save you a lot of trouble:
1. When the project gets too heavy
As a beginner, I often had problems when knitting on traditional straight needles. Too many stitches made the needles way too heavy, and it was difficult to hold them up in the correct positions which lead to a lot of pain and tight shoulder muscles. My mom, who is a very proficient knitter, gave me a really good suggestion! To avoid the heavy weight being unbalanced on the straight needles, you can change to a circular needle and let the project hang from the cable which can rest in your lap. This makes it much easier to hold the needles up with just a few stitches while the others rest on the cable.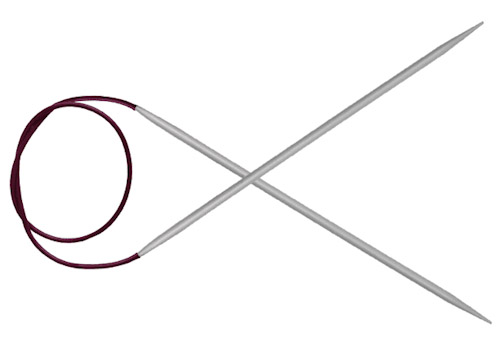 2. Is your starting row way too tight?
When you cast on stitches for a project, you can accidently make the stitches so tight that it is impossible to slide the needles through the stitches when you are ready to work your first row. There are 2 ways to solve this problem.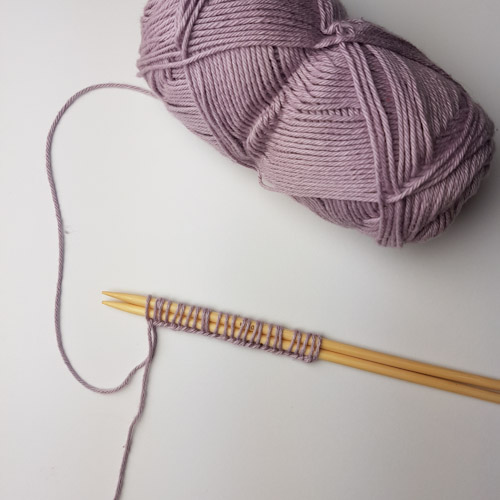 You can either cast on using a larger needle, or you can hold 2 needles together and cast on around both. I do this a lot, especially if I don't have a larger needle handy or have one in my collection. It is also super easy and straightforward when you do it on two needles as you have them on hand in advance, and can just pull one needle out of the cast on stitches and start knitting the first row.
3. When you drop a stitch
Have you ever dropped a stitch? I have and it is so incredibly frustrating, especially if I can't find the dropped stitch and the whole project is ruined. A good tip, when you are knitting, is to always have a crochet hook nearby. You can use it to pick up the dropped stitch before it's too late. The crochet hook works really well and makes it easy to grab the stitch and fix the run.
You can use any type of crochet hook to catch a running stitch – see our selection here
4. Find the right needle for your project – creative solutions
Do you have a habit of using straight needles when working a project flat and save your double pointed needles (DPNs) for knitting socks? You don't need to! As a new beginner, I started knitting with a dishcloth on the long straight needles, but they just felt way too long for the amount of stitches, and they were a bit unruly. So I tried to switch to DPNs, which are much shorter. They worked great until the stitches began to slide off the end and ruined the whole project! I was ready to give up knitting, but after the yarn and needles sat in "time out" for a bit, I gave it one more try.
My favorite double pointed needles are wooden – like these from Knit Pro.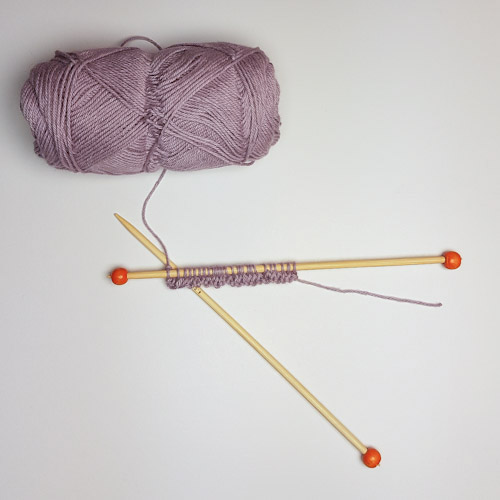 To keep the stitches from sliding off the ends when knitting with DPNs, you can set a bead on one end. This is also really helpful when you need to move your project. A bead on each end, and all the stitches will stay where they should – just like in the picture. If you don't have a bead, you can also use a rubber band and it will work the same. Perfect, right? 😍😄
I love wooden needles because the stitches slide well but without making them difficult to control. See the full range of double pointed needles here
Good luck with your upcoming projects ♥️
Best Wishes
Josefine, Hobbii