Cozy winter is cool and all, but us makers know that yarn is a 365-day addiction. No rest for the obsessed, am I right?
This summer, when you're not desperately trying to get ahead of Christmas gifts, you may want to pick up a cooler project or two. Even if it's just an excuse to use some of the great selection Hobbii has for summer fibers!
Last summer, we spoke about the best fibers to use for the hotter weather. Let's talk about which yarns you'll want to add to your basket ASAP this summer for some fun projects.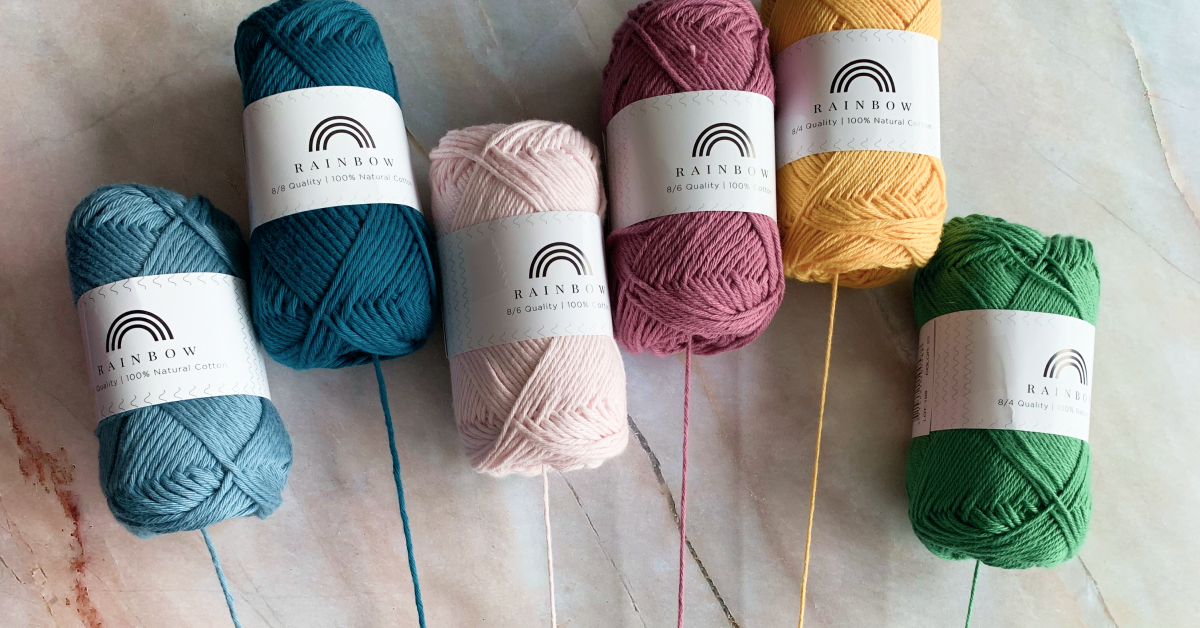 ☀️ Why is this yarn great for a summer craft project?
Who could go wrong with cotton in the summer? It's light, breathable, and just has that summer feel to it. Luckily, Hobbii has a variety of weights and colors to choose from — perfect for any summer project.
Crochet Projects to try with Rainbow Cotton:
🧶 The Estelle Bag - if you've never tried tapestry crochet, you'll love it! And this is a great excuse to get started. Perfect for that holiday you've been waiting for, or a nice trip to the beach!
🧶 The Sea Breeze Bag - who says you can't have more than one beach bag? One for snacks and one for yarn, of course.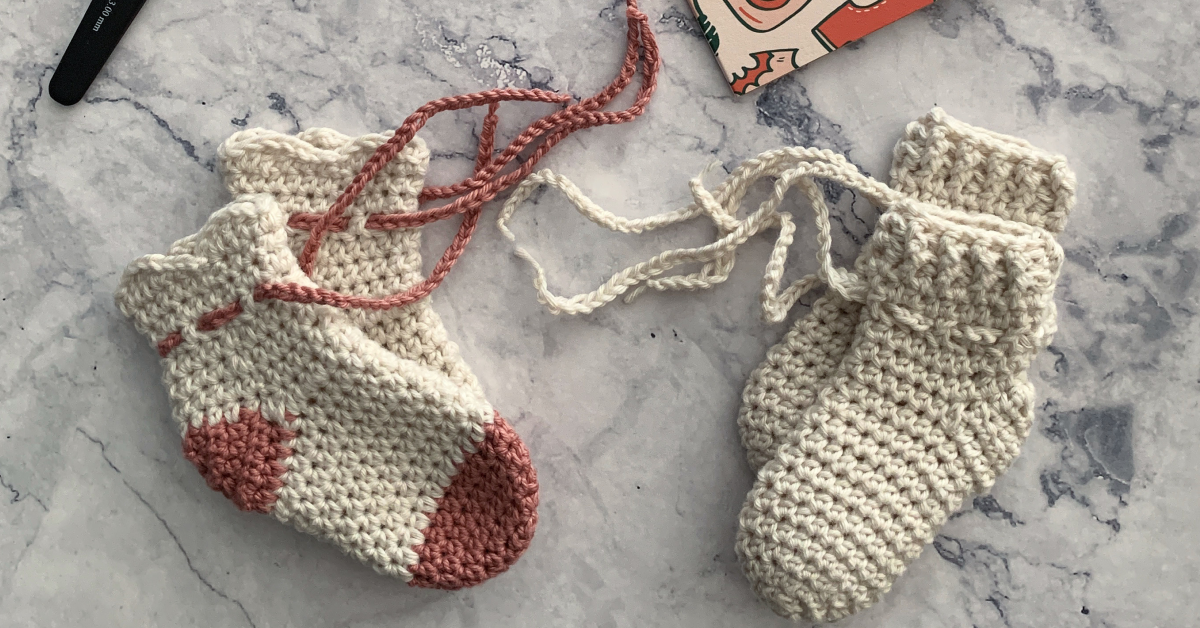 🧶 Wee Bitty Baby Booties - this design came to be when a mum contacted me to make custom booties for her premature baby. His ankles were too small to keep the booties in place! I designed these booties with a tie to help solve that problem! They work up quickly and are a great newborn gift.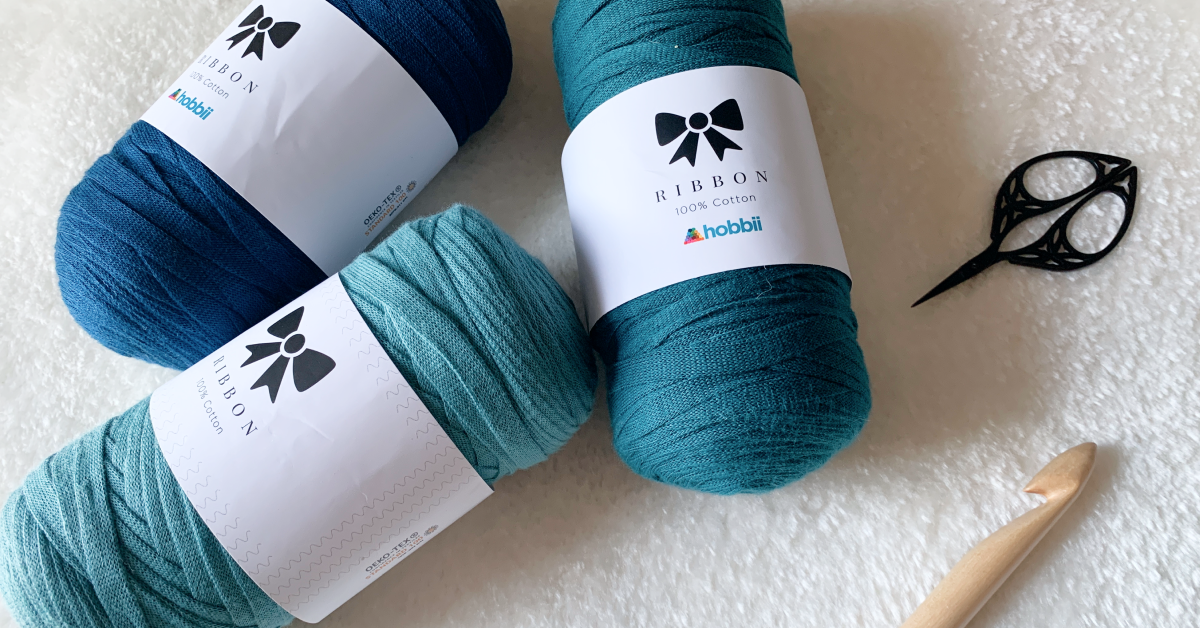 ☀️ Why is this yarn great for a summer craft project?
Hobbii Ribbon is hands-down one of my favorite yarns to work with. It has a beautiful finish, making any project feel professional. It's also 100% cotton, which means that accessories or garments made from it will be breathable and help you keep cool in the heat.
Crochet Projects to try with Ribbon:
🧶 The Fun in the Sun Hat - shameless plug! I love this sun hat so much, and it's designed so that any level crocheter can complete it. It's perfect for a summer day because once you're done, you can pop it on and keep on going with your next project.
🧶 Kawaii Unicorn Basket - not only do these baskets make for a cute gift, they're great for market stalls, too! Pop a few cute items inside and show your customers how great a basket could be when filled with all sorts of goodies!
🧶 Round Rug - since it's made of cotton, it'll be easy to wash! Your home will be decorated with one-of-a-kind products that are sure to attract all kinds of compliments!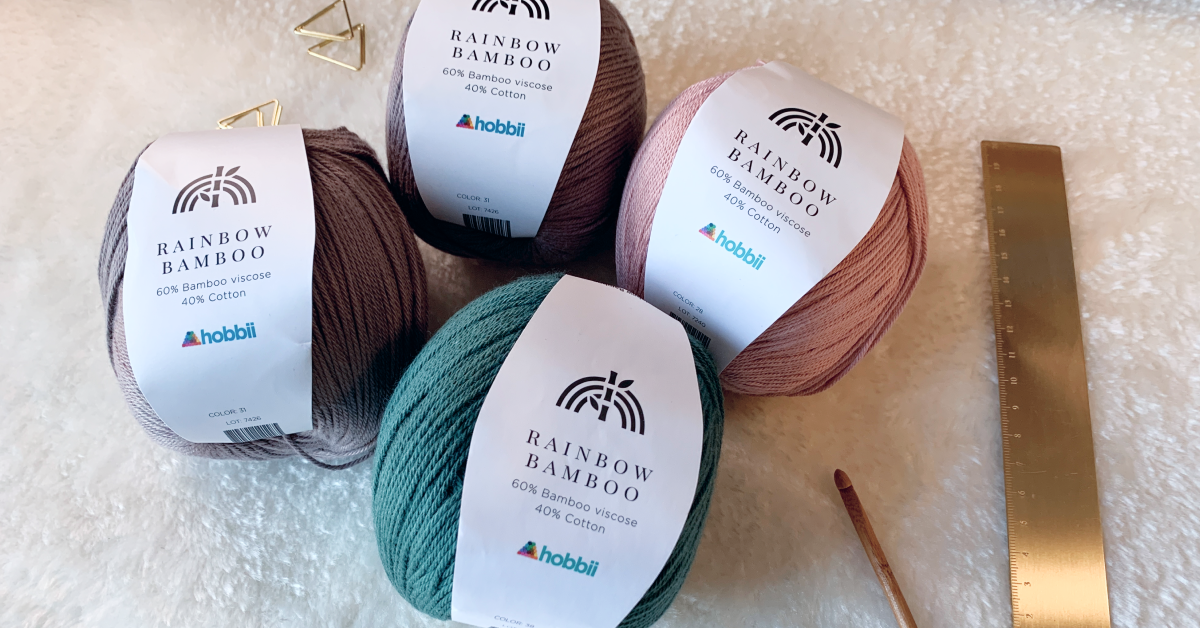 ☀️ Why is this yarn great for a summer craft project?
Have you worked with bamboo, yet? If not, I'd metaphorically run to Hobbii and pick some up. This Bamboo/Cotton blend is perfect for summer. Not only does it help you keep cool during the hotter months, but the drape. THE DRAPE!!!! So stunning, every time.
Projects to try with Rainbow Bamboo:
🧶 Lux Bamboo Baby Blanket - an excellent fiber for a summer newborn to stay covered, but keep cool! Grab your hooks and get going on this one - especially if you've got a baby shower to attend soon.
🧶 Cutie Pacifier Cord - crochet is a versatile craft, so it only makes sense to use a versatile fiber blend. These adorable pacifiers work up quickly and are perfect for yourself, a friend, or a summer market stall!
🧶 Elin Top - heads up knitters! This is a great yarn for that perfect drape. If you're looking to knit some summer tops, this is a great pattern that's both fashionable and fun.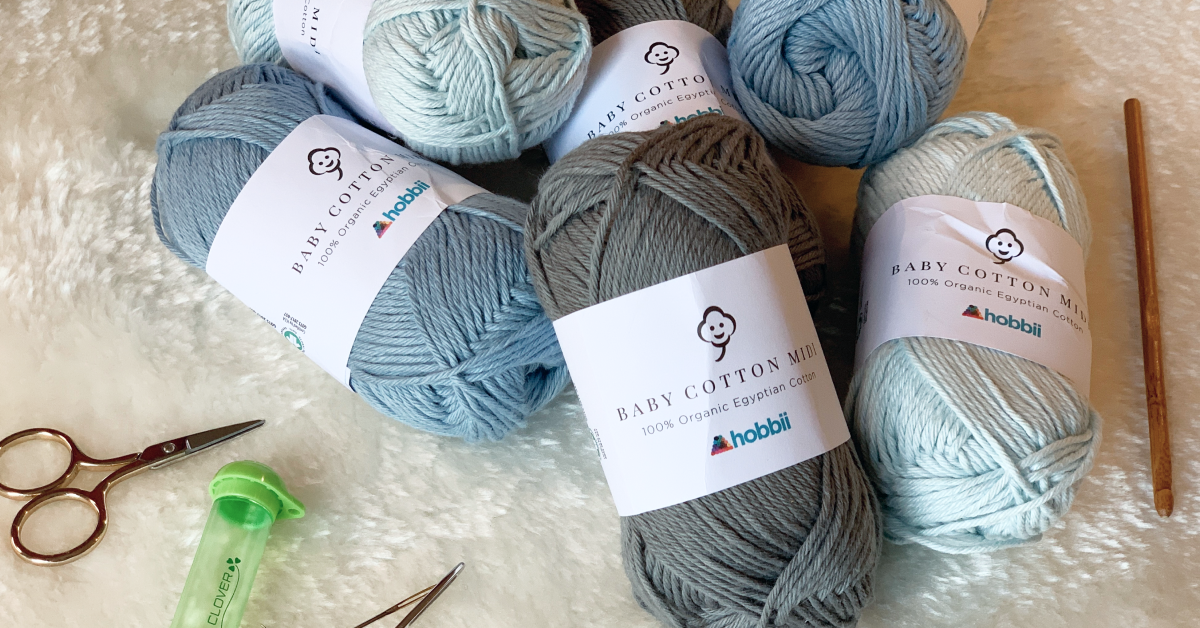 ☀️ Why is this yarn great for a summer craft project?
This cotton is like butter! Totally smooth and soft to the touch. I look at it and I see little bitty overalls or fun summer bags. You really can't go wrong with an organic Egyptian cotton, can you? The midi weight is ideal if you're crocheting or knitting a project that you want to be a bit thicker or complete faster. There are quite a few patterns that spring to mind for this one!
Projects to try with Baby Cotton: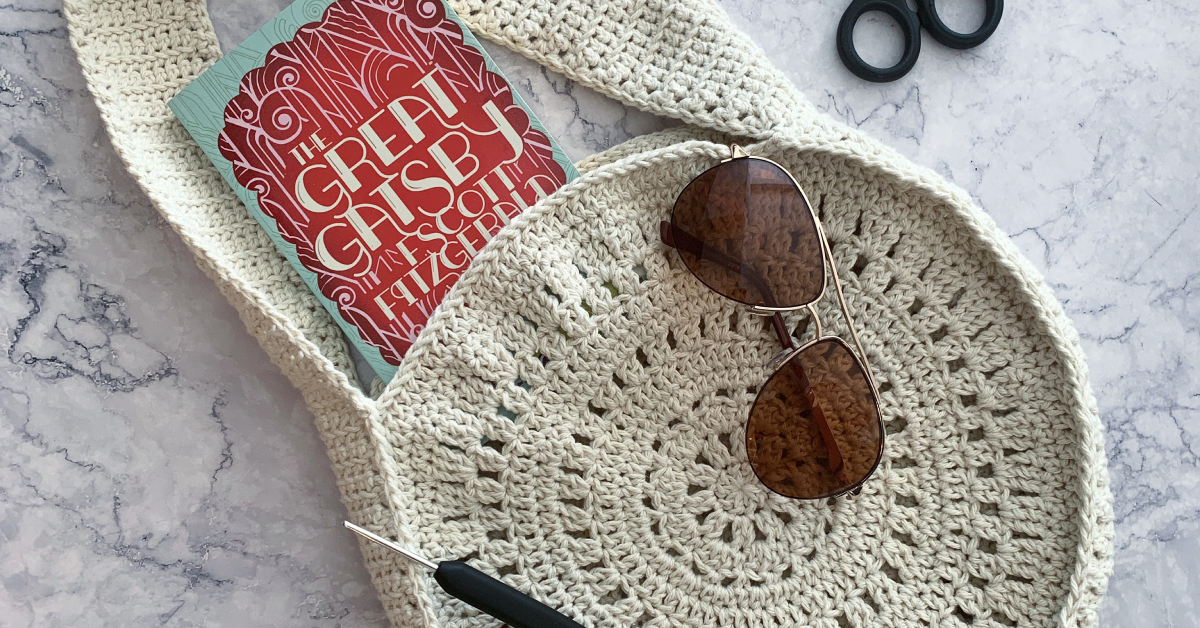 Did you know that Baby Cotton comes in both midi and regular? That means it covers a pretty wide range of patterns! Make sure to check the weight of the yarn if you decide to try out one of these patterns.
🧶 Boho For Everyone Bag (Baby Cotton Organic Midi) - my hot take is that boho style… isn't that great. But I designed this bag so that even boho-haters like myself could enjoy the trend! It's basic, has some elements of boho, but isn't as full on as some other bags out there, making it a perfect compromise.
🧶 Anya Summer Top (Baby Cotton Organic) - who says your knitwear is only good for winter? A cotton tank top like this one is a perfect staple piece to live in all summer long.
🧶 Basketweave Potholders (Baby Cotton Organic Midi) - if you're really trying to get ahead of the holiday craft season, you should try dishcloths and potholders. Quick projects with an excellent finish.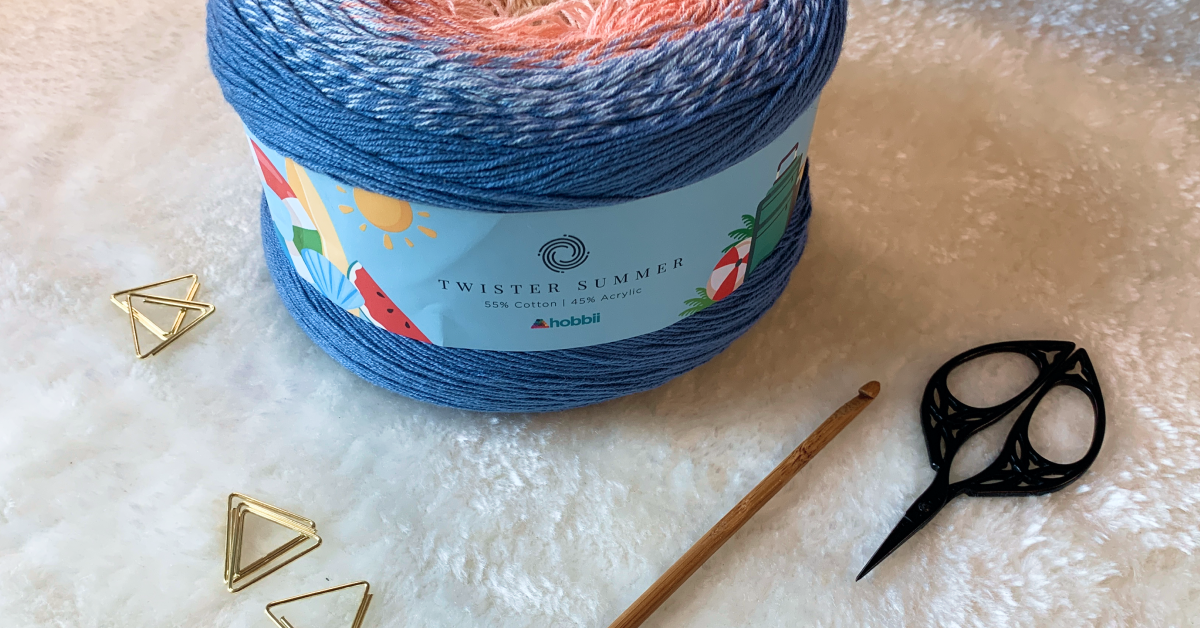 ☀️ Why is this yarn great for a summer craft project?
Self-striping yarn is always a good time, especially when you want some extra color in your product but don't necessarily want to carry multiple skeins of yarn with you. This acrylic/cotton blend is great for a summer fiber, and the color variations in the limited edition options are ideal for pulling out of your bag while you're at the park, or waiting for a friend. No fuss, just fun!
Projects to try with Twister Summer:
🧶 Yukon Scrunchie - have you ever seen Spirited Away? If you have, there's this one scene where the main character's friends spin and knit her a hair tie as a symbol of their love for her. This is the only thing I can ever think about when making a scrunchie. It's magical!
🧶 Summer Day Shawl - I've recently come to really appreciate a good shawl, especially when the days are warm but without the sun, the temperature takes a nosedive! This is a great essential to keep in your beach bag or give to a friend.
🧶 Summer Garden Dress - you read that right — a dress! With the variegation in this yarn, you don't have to do anything to get that easy, breezy fade. Just keep crocheting along and you'll have a beautiful outfit for dinner or the beach (or dinner ON the beach!!).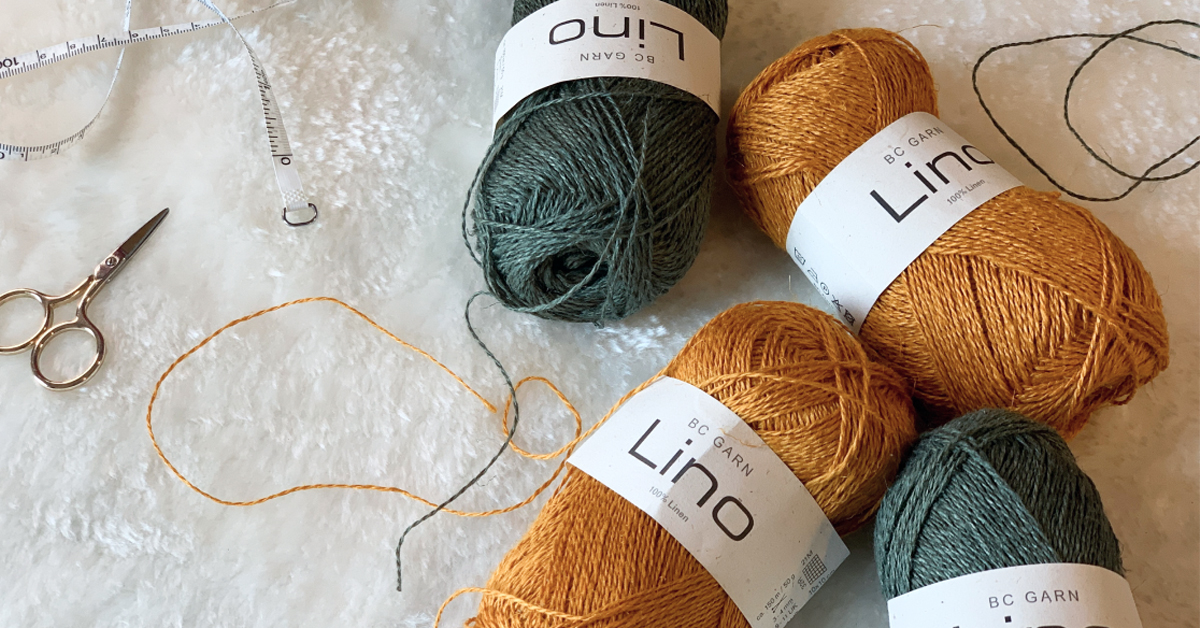 ☀️ Why is this yarn great for a summer craft project?
Linen is a great summer fiber, and it's gaining fast fashion popularity. Not only do Linen projects have the ability to keep the heat away, but it has that overexposed photos, vacation vibe going for it. If you're a texture lover, you'll have a great time with Lino. You could even hold it together with another fiber (maybe a nice, soft cotton/bamboo) to make the perfect combo!
Projects to try with Lino:
🧶 Elz Scarf - fingering weight yarn is just asking to be worked into a lace. This scarf doesn't disappoint and is a perfect piece to dress up or down, making it ideal for a vacation where your accessories need to be a bit more versatile.
🧶 Poppy Children's Cardigan - although this vest calls for cotton, Lino could easily substitute to add some texture to a beautiful knit pattern.
No matter the weather, you can always find a great project to dive into. Especially when you're as yarn-addicted as I am! These fibers are best for warmer weather, but you can truly use whatever suits you best. In the end, it just matters that you enjoy what you're making. Bonus points if it's soft and silky!
If you end up trying out any of these patterns, feel free to reach out to me with a tag on Instagram @ofbooksandhooks and don't forget to tag @hobbii_yarn, too! We can't wait to see what you get up to this summer! Happy crafting!
_____
Madeline from @ofbooksandhooks is a crafter who loves pairing her two passions: crochet and books! You can see her latest work on her Instagram, and find her patterns on Etsy.